Many people are totally addicted to Bing Chat. However, not everyone is a fan. But even within the group of those who like the new AI-powered version of Bing, not everyone is dying to love the icon present in Edge. There is still no official name for it and as such we can only refer to it as the Bing icon. Anyway, the good news is that you can hide it. This is important, especially if you do not intend to use this artificial intelligence system. That said, it is now possible to hide it with a simple switch. That is, there is no need to move around the registry. So now you can hide the Bing icon in Microsoft Edge and we will tell you how.
You can now hide the Bing icon in Microsoft Edge!
When this option was first mentioned last month, it was only available on Edge Dev. Since then, it has been making its way to the stable version of Edge. This means that anyone using the latest version of the browser can hide the Bing icon with a single tap.
However, there is a downside to choosing to hide the Bing icon. When you do this, the sidebar will only be available if you set it to always show. That is, you will not be able to make it appear and disappear.
So you just need to open the settings page of the Microsoft Edge. To do this, click on the gear wheel at the end of the browser's sidebar.
Now, under app-specific settings, click on Discover.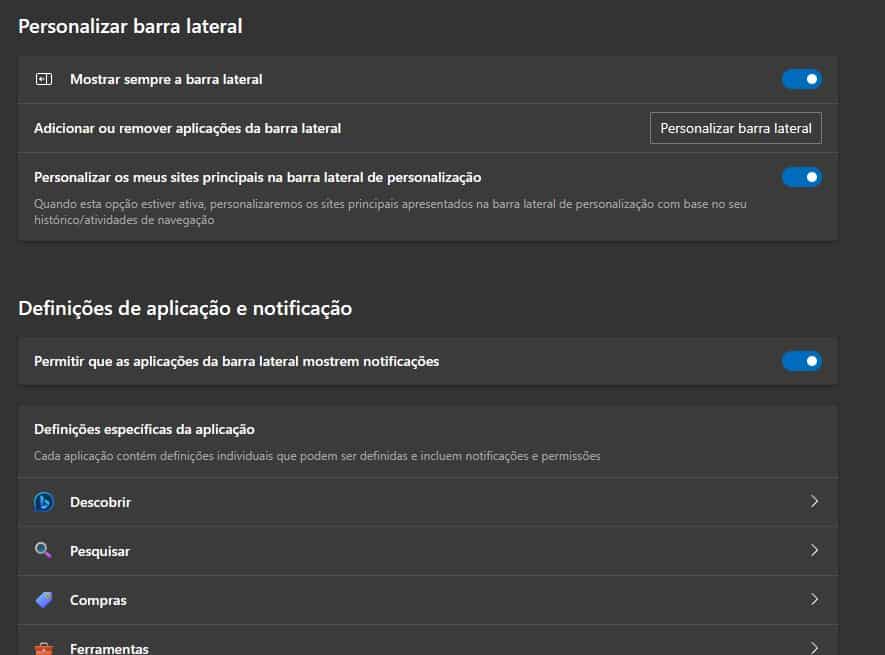 In the new window that appears, you just have to disable the button in front of Show discovered. At that time, the icon will disappear.
In fact, it is now very simple to hide the Bing icon in Microsoft Edge. If at any time you want it to appear again, just repeat the process but activate the button.